Hal and Melanie Young are the author of Raising Real Men website. As well as helping behind the scenes with Great Waters Press, a publishing company. Their new fictional book is A Cry From Egypt by Hope Auer.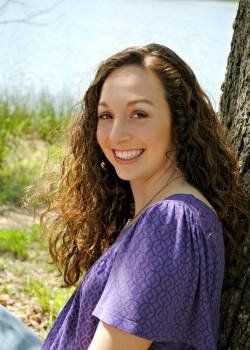 Hope Auer is a homeschooler herself. She has been writing stories and plays since she was really young. Along with her love of writing she loves the lord, life, church, family and children. Currently she works alongside her family, who are always the first to read her books.
About the Book:
A Cry From Egypt is geared for kids ages 8 and up. However, this might be different for some. I know my 8 yr old couldn't read this alone, but might do ok with me reading it with her.
The story is about a young slave in Egypt named Jarah. Set in the time of Moses return. This story is full of adventure, biblical information, and a tad bit of romance.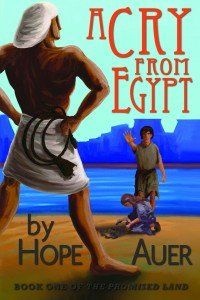 Monkey Mans thoughts:
I only have one boy, and he is definitely ALL boy! Therefore, he sometimes struggles with being the only boy. I thought this would be a really good book for him to read. Upon receiving it, I give it to him to read and he wasn't so on board. It took me a while to convince him to read it.. but once he started it, he couldn't put it down. He read it at the bedtime, in the car, and where ever he could find the time.
He really liked the story. Said it was full of adventure, which made it very exciting. As well as kept him wanting to read more! He can't wait for the next book to come out!
My thoughts:
I haven't been able to finish it yet, since my son wouldn't give it up. He read it, and reread it again. I had to fight him for it! I am almost done, but have only had time to read it in-between appointments, and waiting for things. What I have read so far is just incredible! I love the story, and how it keeps you begging for more. I hate to put it down, even when I have to.
I would caution some moms to sensitive readers. There are a couple of scenes in the book where the slaves are getting beatings, which can make you flinch just thinking about it. My son was affected, cause he has read some pretty intense stories before. He did ask me a few questions and I answered to the best of my ability. I know when I was reading those parts, I found myself getting teary eyed.
I think we are going to read this again soon, as a read aloud for our Literature studies.
How to buy:
You can purchase A Cry From Egypt here.. it is $12.50
The book is 193 pgs., and has almost 9 pgs. of the preview of the sequel included.

See what the rest of the TOS Crew has to say about it..
*I was given a copy of A Cry From Egypt in exchange for my honest review as part of the TOS Crew. All opinions are 100% mine or my monkeys!