The bee just screams look at me doesn't he? I think he is super cute! Professor B Math is an on-line program.

Professor B was developed by Everad Barrett. He was an Associate Professor of Mathematics at the New York State University.
The difference in Professor B to any other on-line program is that it is meant for parents to be there with you. That is why Professor B doesn't speak. This way if you are with the child, you will know why an answer is incorrect.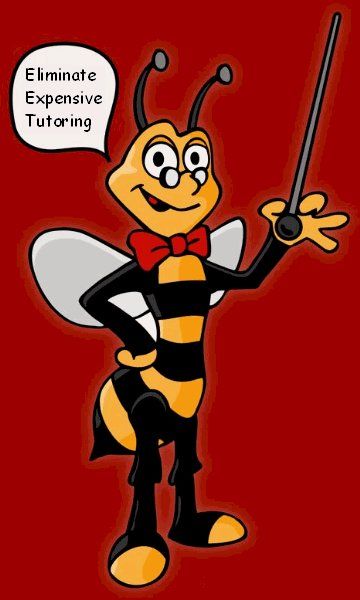 If you are not sure where to place your child, you can take a free placement test. One level is only $20 a month, and you get a discount for each extra level you add.
Our Thoughts:
We were not a huge fan of this program. It just wasn't meant for my monkey's. As a parent I don't have time to devote to each child, for a lesson each day or even every other day. Plus my kids didn't like me having to read to them each lesson. They would rather work from a text book.
That is not to say that it isn't a good program. It just wasn't a good fit for us. I think for some kids this may be just what they need.
One of the plus sides to this Professor B is that it is not full of flashy or visual clutter. The lessons are for the most part very short.
Check out what the rest of the TOS Crew has to say about this program!
*Disclaimer: I was given a subscription to Professor B in exchange for my honest review. My opinions are 100% mine or my monkey's.