Our last review of the 2012 year was not to disappoint! We were super excited to use this before our break for the holiday season.
Growing Wild is diffidently WILD! It takes you on a jungle adventure!
What is Growing Wild?
It is a series of DVD's full of educational fun. Based around the Wild family, missionaries living in the jungle of Papua, Indonesia. These DVD's give you a peek at their everyday life. While showing you about missionary work.
In this series there are a total of 5 DVD's, each containing 3 episodes running about 15 minutes each. Along with a separate CD-ROM containing a PDF activity guide to go along with what you watched.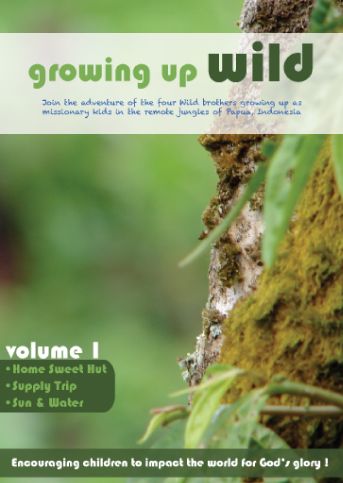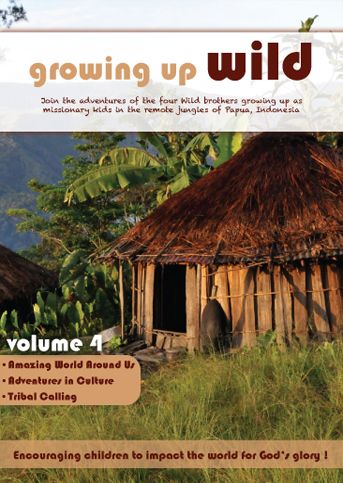 We reviewed Volume 1 & 4.
Volume 1 has:
Home Sweet Hut
Supply Trip
Sun & Water
Volume 4 has:
Amazing World Around Us
Adventures in Culture
Tribal Calling
The Wild's:
Morgan, Hudson, Kian, and Asher, Wild mom, and Wild dad. When they are not living in Papua, Indonesia they reside in Florida.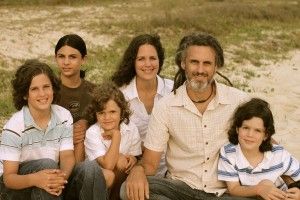 About the Activity Guide:
Love when things come with an Activity guide don't you?! The activity guide supplies suggested activities to go with each episode to give more to the learning experience. For each volume you will find activities based around Science/Nature, Culture, World Views, Life, and a big focus on Bible. Along with ideas for hands-on projects and field trips. You can see a sample one here.
What my kids loved:
My kids really loved the look inside their lives. From how they went about making their house, to what they could find inside it. They were really shocked on the "Supply Trip" episode, when they were telling about amounts they had to stock up with. (Since they couldn't just run to the store) A real EYE opener for them. They were just overall fascinated by these DVD's.
How we used this product:
We watched these episodes, and then consulted the activity guide. For Volume 1 we made a Vienn Diagram about what they could find in their house verus ours. I liked watching what they thought of. Then we talked about how their lives must really differ from ours. What they would do if we switched places.
We also talked about tree's, and went a bit more in depth about that, since it went along with the Botany we are studying right now.
We went out and gathered the supplies we needed to make a Wano house, but we haven't yet had a chance to do it. But they are all very excited, and have been "drawing" up plans for it.
Things to be aware of:
For those who are a bit squeamish you might find some of this a bit "Eww". My kids were not scared by anything, but did ask a few questions, or say "GROSS!!". Since they are completely in another culture there are a few things that you don't expect. Like the Wano people have stick piercings through their noses, and men's clothing is different than our culture. Then there are a few times when I was grossed out by things they were eating. Such as the kids eating a fish eyeball! The cat devouring a rat, etc. Nothing inappropriate or hugely graphic.
My Thoughts:
I really enjoyed watching these as much as my children. They are very eye opening about some things that we truly take for granted! I love how they explain everything going on, and go in depth about things. The Wild mom narrates every episode, giving you more insight. This is just an all around wonderful product! I can't wait to purchase the other two volumes.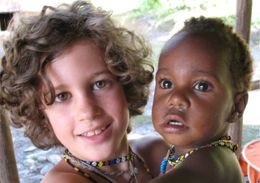 To purchase:
I'm sure by now you are hooked right?! You can purchase the individual volumes for $18.99, or you can purchase the 5-pack combo for $80.99.
See what the rest of the TOS Crew is saying about Growing up Wild!!!
*I was given volume one and four free of charge in exchange for my honest review as part of the TOS Crew. All opinions are 100% mine or my monkey's.