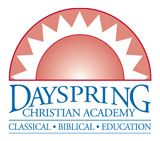 With Thanksgiving coming up, this was the prefect time to be studying this particular program with Dayspring Christian Academy. Learning about the Pilgrims each year makes it hard to find the right stuff to teach. I try to mix it up each year, so we don't get to bored. However, this year I was completely at a lose, we had read most of the books, and done most of the resources I had. I was glad to try The Pilgrim Story is an online course which contains 17 lessons that are geared toward third to six grade.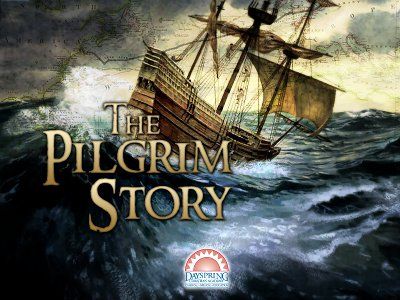 In these 17 lessons are 5 units, and unit tests. They are designed to take about 30-45 mins to complete. Which is just about how long it took Middle Monkey to complete one. Sometimes a bit longer if she needed to re-listen to something she didn't understand. Each lesson also has accompanying worksheets, and some have writing projects. In the worksheets you may find Vocabulary words, quotes, and an assessment quiz. The lessons are power point presentations, that show you pictures, or bullet points it wants you to remember.
Here are things you can find in the Lessons…
Unit One
King Henry

Geneva Bible

Life in Scrooby

Liberty of Conscious

Unit One Test
Unit Two
Leaving England

The Second Escape Attempt

Leiden

Preparing To Go

Unit Two Test
Unit Three
Leaving Leiden

Conditions on The Mayflower

Building Christian Character

Unit Three Test
Unit Four
The Mayflower Compact

Exploration

The Frist Winter

Unit Four Test
Unit Five
Spring 1621

The Wampanoag People

The Rest of the Story

Unit Five Test
Virtual Field Trip to Plymouth Massachusetts
Our Thoughts:
Middle Monkey has not yet finished this, but we are about 5 weeks in. She really enjoys it, and begs to do it daily. Which is such a switch for her, cause normally she doesn't like History at all. She says she likes the way it is taught to her. She likes that she has to interact with it. (She has a hard time sitting still and just listening)
My thoughts:
I find this program really well put together. I love how the information is given. That it breaks it down so much, so it not to overwhelming. I also love that they include notebook information. I was really impressed with the way they have it, so when you are suppose to write something down it will prompt you do to do so. This is really helpful for my daughter, as she does not always know what are important things for her to remember. Then it is all right in front of her.
We keep ours all in a three-ring binder so we can go back and look at the information she has learned, and go over it.
Price:
You can get The Pilgrim Story from Dayspring Christian Academy for $99.
This price includes online access to all the course contents for 6 months. The course materials which is a lot of pages. (we print all of ours in black and white, cheaper on the ink)
Overall, I'm not sure I could do justify $99, but it does come with a lot of information. So its not because I don't think that its worth it, just that I can't spend that much on a product to only use it for 6 months.
Lets see what some of the other TOS Crew Members are saying…
*I was given access to this product, at no cost to me, in exchange for my honest review as part of the TOS Crew. All opinions are 100% mine or my monkey's.