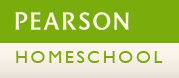 We are history lovers in this house. So, we were very excited to be able to try out another History curriculum. Pearson is does Homeschool curriculum from Pre-k all the way up through. They are working to give you engaging curriculum at an affordable price.
MyWorld Social Studies for 5th grade is the book we reviewed. Being very excited it was history, my kids wanted to tear right into it. While this was meant for 5th grade, I used it with all three of my kids, ranging from 2nd to 5th. I like to teach straight across the board from some subjects. I just expect more out of my older kids, and the younger one keeps up and follows along were she can. Though, I must say she really surprises me sometimes!
The 3 Monkey's Thoughts:
My oldest absolutely loved it! He is my biggest history buff. He liked how it was broken down, and how they had good graphic's. My middle child is not such the history lover, but didn't mind it. She was however, not a huge fan of the tests. My youngest, really enjoyed it and got way more out of it then I thought she would. They all really liked the video's at the beginning of each section.
My thoughts:
While this is very much like a public school book, and many do not care for that. I was very happy with it. I like curriculum that has most of the lessons done out for me, and I can just get the supplies we need, and move along. Another factor I really liked was the DVD-ROM with the teacher information on it. With worksheets of vocab, and tests ready for you.
The video's at the beginning are great, and a nice visual. Another great thing I liked about this curriculum was that you can add in where you want. Like when we did the second chapter, we got extra books on Prince Henry the 8th, and Christopher Columbus. Doing this does not affect the way you teach this at all. I really liked that about it. Especially since lots of times, my kids like to learn more about the people we are talking about.
Doing this the way they suggest can be a bit overwhelming for all those involved. We decided to scale back the lessons to a few times a week. So it will last us a bit longer, but we can spend more time on certain areas.
Advantages of this curriculum:
It teaches, Map Skills, Vocab, Testing skills, Study habits, and more!
The basis of myWorld Social Studies, is to set ground work for students. To help them to become more active, and responsible citizens.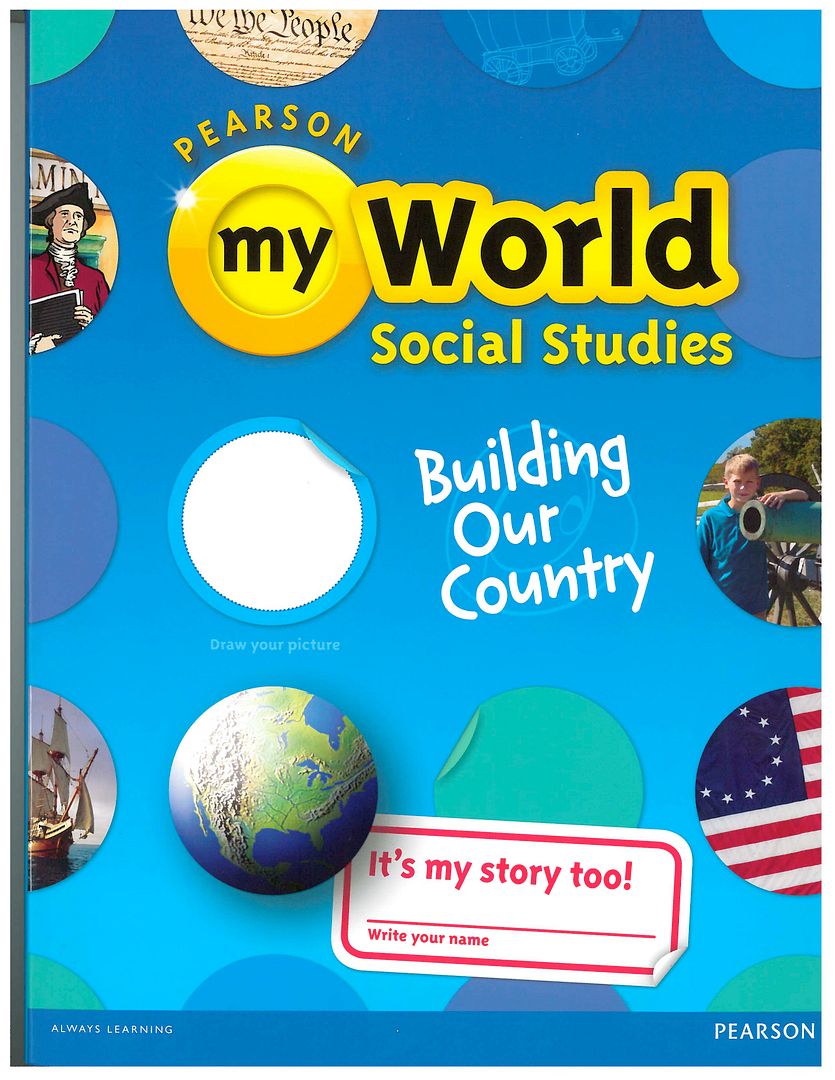 To Purchase:
You can buy myWorld Social Studies for $69.99
That includes the Student Worktext
myStory Video DVD-ROM
Teacher's Resource Library DVD-ROM- which includes Teacher's Guide, Lesson Plans, Audio Podcast, Hands-on Activities, and Editable Tests for each chapter, and Answer Keys.
I would recommend this Social Studies program to anyone just starting out homeschooling, or looking for something more straight forward. I really enjoyed it, and think that it is worth the money!
See what some of the other members of the TOS Crew are saying about this product!

*Disclaimer: As a member of the TOS Crew, I received this product at no cost to me, in exchange for my honest review. All opinions are 100% mine or my monkey's!