I don't normally like to encourage extra computer time for my children. However, if a good program comes along that helps my kids in areas they need it without huge complaint, I am all for it.

IXL.com is a great program to help kids with their math.
Grades they do… Pre-k to Eighth, and Algebra. They are hoping to add in Geometry, and Trigonometry soon.
Each grade shows you the skills they will learn. If you hover over the skill it will show you a sample question.
My kids are each in a different level…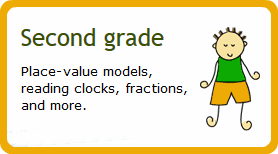 Little Monkey who is 7, is currently working on Second grade.. Some of her skills are:
Counting and Number Patterns
Comparing and Ordering
Names of Numbers
Patterns
Addition & Subtraction- one digit
Addition & Subtraction- two digit
Addition & Subtraction- three digit
Properties
Mixed Operations
Place Value
Estimation & Rounding
Money
Time
Data & Graphs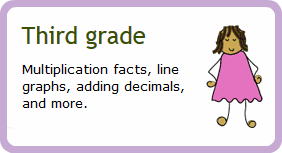 Middle Monkey is 8, and currently working on Third Grade.. Some of the skills she is working on are:
Place Value
Addition
Multiplication
Division
Mixed Operations
Properties
Equations & Variables
Estimation & Rounding
Logical Reasoning
Money
Time
Graphs & Measurement
Geometry
Decimals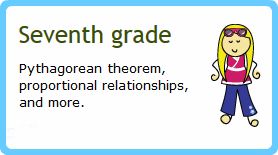 Monkey Man is 10, but is far ahead of himself in math… so he is currently working on 7th grade. Here are some of the skills he is doing:
Number Theory
Decimal Numbers
Operations with decimals
Integers
Fractions & Mixed Numbers
Rational Numbers
Exponents & Square numbers
Ratios & Proportions
Percent
Measurement
Charts & Graphs
Geometry
Transformations
Pythagorean Theorem
Linear Functions
Probability
As you can see there is a lot of different stuff they touch upon. I love that they cover so much.

As a parent, I love that you get reports on how your children are progressing. You can set goals for you students and more. The kids get awards as they master things. They automatically increase the level of difficulty.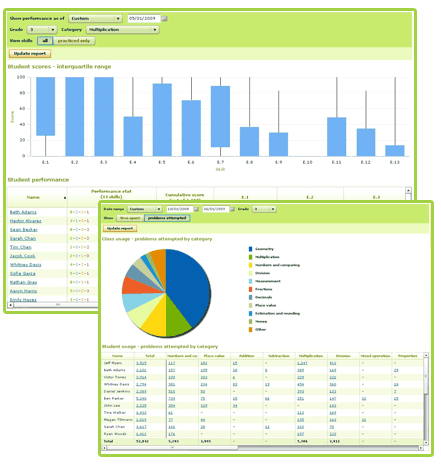 Cost:
You can get a membership to IXL.com for $9.95 a month, or you can get a year plan for $79. For each additional child you pay $2 more a month, or $20 a year.

I don't find this to be to expensive per year. I find it pretty reasonable. However, if you had a large family it could get quite costly.
Our Thoughts:
I'm very impressed with this program. My kids haven't had as much time on it as I would like, since one of our computers died.. (and we are all fighting for time on one) However, the time they did get they really enjoyed. I didn't hear to much complaining. I have been alternating this between their normal lessons, to give it a bit more of a fun appeal.
I will absolutely be keeping this as an addition to our schooling. I think this could be a very valuable addition.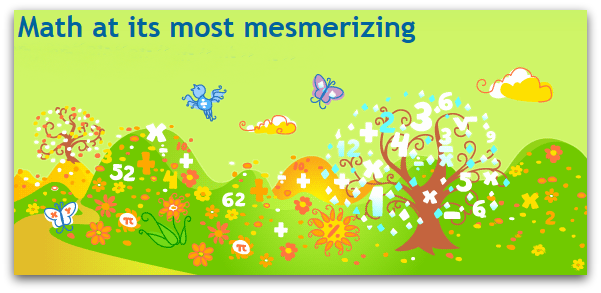 See what some of the other TOS Crew members are saying about it.
To contact IXL.com you can go here. Or email them at info@ixl.com
*Disclaimer: As a member of the TOS Crew, I received this product, at no cost to me, in exchange for my honest review. All opinions are 100% mine or my monkey's!