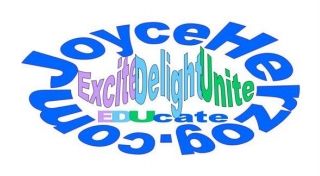 Whether you're a new Homeschooling teacher, or a veteran, you can always use some encouraging help. I know, I am always trying to read up on tips for ways to try to help my homeschooling technique.
Recently I have been reading a book by Joyce Herzog that I have been reviewing called Timeless Teaching Tips.
Timeless Teaching Tips: How to Think Like a Teacher by Joyce Herzog is a great book for all homeschooling moms. While reading this book I found a lot of great ideas, I'd like to try. I made sure to mark the pages I really like.
About the Book:
Let me start by telling you the book is broke down into different sections. It starts with Principles of Learning, It's Been Said, Practical Helps, Homeschool Issues, Gems and finishing up with Spiritual Considerations. The sections give lots of insight and useful tips.
Principles of Learning focuses on teaching and learning. It's Been Said has lots of famous quotes (this was one of my favorites). Practical Helps has great ideas for any program your already using. Along with Homeschooling Issues, and a few ideas to help you step outside your comfort zone. Then Spiritual Considerations gives you some ways to bring your children up.
About the Author:
Joyce Herzog has a lot of experience as a teacher in public and private schools. She also has done consultant work for homeschooling families. Joyce has also done many speaking engagements, and written many books.
My Thoughts:
I love that it doesn't matter what kind of homeschooler you are (Classical, Textbook, Charlotte Mason, Unschooled, etc.) the book will still be a help. It reminds you that you are not alone, that we have all been there at one time or another. I found lots of useful information in this book. It will find a spot on my "Teacher" bookshelf.
Therefore, I would recommend this to any homeschooling mom. Whether you are a first time or veteran teacher. All the information will be helpful, or inspirational.
You can purchase Timeless Teaching Tips for $15.
See what other TOS Crew members are saying about Joyce Herzog's book Timeless Teaching Tips.