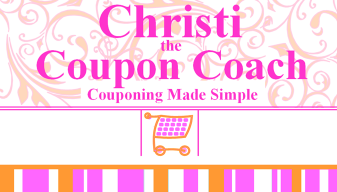 Do you coupon? Have you ever watched Extreme Couponers on TLC? Did it make you not even want to try it? I had always wanted to see it, but hadn't gotten the chance to watch it until recently. I was blown away! It was so intimidating and crazy. I recently got the chance to review Couponing Made Simple a 132 pg book, by Christi the Coupon Coach. Which is available for $18 for the book, or $4.99 for the kindle version.
I have always thought of myself as a couponer. I'm no where near an extreme, but I do use them. I on average will save around 25% on my grocery bill each time I go.
However, I want to be better. Not extreme but better. Being a one income family as many homeschooling families are, it would really help us out. I want to be able to bring up my savings to around 60-70%. I really hoping to learn a few more tricks to get me to the next level.
Upon receiving the book, I busted it right open. Within the next two hours I had read the whole book. I really loved how it was really laid out nicely for you to understand. Giving you examples, so you can see where you are saving the money! In the past I had read other books, but they just don't show you the "HOW" of learning. They show more of the doing.
The book is designed to help the average person by showing you step by step how to use coupons in your everyday life.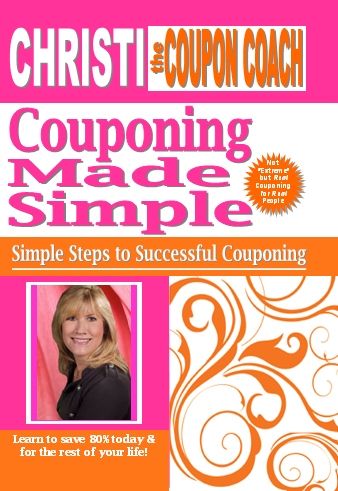 I love that she is down to earth about the expectations. We all can't be "extreme". I mean I don't have 40hrs a week to set aside for the work needed to be done to be an extreme couponer. As I'm sure neither do any of my readers. Honestly, I can't even image that. The show really gave me an eye opening look at it. WOW!
Christi the Coupon Coach, tells you to look for things that you are going to use. Things that you might want 5 extra of, but don't need to dedicate your garage to. After reading the book, I did go out and buy a few extra papers that week, but we can't get them as cheap here. She suggests one more than there are people in your house. For us that is 7 papers. Therefore, I'm going to look into another suggestion she made using the clipping services, where you can purchase or trade coupons.
Next up was organization. I have already started a file box system, however it doesn't always work the easiest for me. I need to tweak it a bit more for me, and then use some of her ideas about getting more specific so I'm not searching in the store. (that becomes a hassle, and frazzles you)
I already implement a lot of the sites online that help you to find a deal, or tell you about a deal, and match up deals for you. I do keep in mind that they are not always the same in every area, so I go to the store knowing my total my vary. After going back to look and see which ones she uses, I was kind of disappointed that she didn't list any that she recommended.
Now it was time to shop….
Unfortunately, at this time, I can not sure with you any great scores. I didn't get a chance to implement to much of what I learned yet. Due to a death in my family, the last month has been insane, and I really haven't even been to a store. As soon as I do go to a store, with methods in hand, I will do an update!
As a person that already coupons, I did enjoy reading this book. I love having it to reference when I have a question. It was a great resource. Great book to give to a new mom, a new couponer, or even just to someone you know that likes to try and save money. (who doesn't right?)
See what the rest of the Crew is saying. . .