Science is always a fun time in our house. Do you like science? My monkey's love science. Coming up with a good curriculum can be tricky though, finding that good balance between reading, experiments, hands on activities and note taking.
Well I think we have solved your problem? Apologia has a wonderful science curriculum. The books are full of great information, and very descriptive. They go into depth without boring you, and are easy to understand. They make great analogies with Lego's, that Monkey Man loves!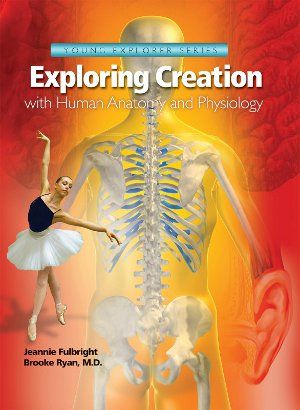 Recently we got the chance to try out Apologia's Exploring Creation with Anatomy and Physiology book. I was so excited to try this with the monkeys. I love that they have elementary versions of these subjects, that when I was in school would have never been touched! It is so inspiring! When I tell people that the monkeys are working on Anatomy, they stare at me with their mouths open in disbelief. The most common response is "Are they in High School?"
What you find in the Apologia's Exploring Creation with Anatomy and Physiology Book. There are 14 Lessons:
Introduction

Skeletal

Muscular

Digestive

Health & Nutrition

Respiratory

Life in the Blood

Cardiovascular

Nervous & Endocrine System

Nervous System

Senses

Integumentary System

Lymphatic & Immune System

Growth & Development
My kids have done so well with this curriculum so far. We love our lessons! After receiving our book, we dove right in! I no more than took it out of the box, and the kids were looking through the book… and begging to do a lesson! Along with the book we received, the Notebooking Journal. They have two different journals you can choose from, the Junior Notebooking Journal, and the regular Notebooking Journal. Each one is designed for a certain age group. The Junior Notebooking Journal is more for children who struggle with writing or students with disabilities. While the other one is for 4th and up. Monkey Man is not a strong writer, but really needs to work on it, so I decided to go with the regular Notebooking Journal.
In the Journal if gives you a daily schedule to help with planning. The plans are based on you teaching it two-days per week. Which is the way we choose to go. The journal so far has been a great fit for us. Since Little Monkey is also doing this science book with us, I have just not expected as much writing with her journal work, but she sure tries to keep up! I really think the journal can be adaptable to work with any child.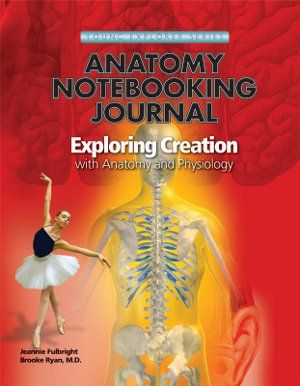 In the Journal you will find things like:
Templates

Personal Person Templates

Project Pages

Field Trip Pages

Full color lapbook style Mini-books

Scripture Copy Work (in print & cursive)

Review Questions

and Final Review
Another product we received was an MP3 Audio Book. I started using this with my Middle Monkey before she went back to public school. With her SPD this helped a lot. She is not one for sitting and listening to me read. With this we were able to download the files on to our IPod and let her listen while playing. Since she no longer requires it, we use it in the car, as a review after we have read a few chapters. The monkeys love this! The MP3 Audio Book would also be great for any children that are slow or struggling readers, or Auditory learners.
I think Apologia has amazing science books. Monkey Man and I have already started making a list of more books we want to purchase. The list is getting pretty long, and we are getting excited!
Our Opinion:
My kids really enjoy doing the Exploring Creation with Anatomy and Physiology. I never have to fight them to do their lessons, we always come to the table with excitement. As a teacher and parent, I am very happy with it. I think that it does a great job teaching them things, that I didn't think were possible for them to understand yet. They do a great job combing learning with fun! I would absolutely recommend this to any homeschool family!
About the Product:
Vendor: Apologia Educational Ministries
Age Range: 4-6th grade
Exploring Creation with Anatomy and Physiology- $39.00
Anatomy Notebooking Journal- $24.00
Anatomy Junior Notebooking Journal- $24.00
Human Anatomy and Physiology MP3 Audio CD- $29.00
Check out what the rest of the TOS Crew had to say about this product and vendor!!
*Disclaimer: I was given this product, at no cost to me, in exchange for my honest review as part of the TOS Crew. All opinions are 100% mine or my monkeys!