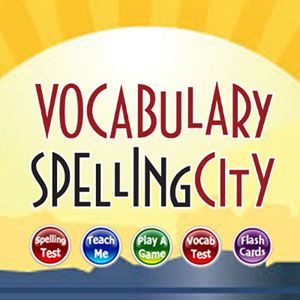 Do you enjoy spelling? I'm not a very good speller really. I struggle with some of the words that our crazy language spells not like it sounds. My kids are the same way. They always spell a word, just like it would sound like it spells.
I had the chance to review VocabularySpellingCity Premium Membership, by VocabularySpellingCity.
What is VocabularySpellingCity?
It is an online program designed to help your child with their spelling. You can import spelling lists, or you can add in your own spelling lists.
You can have multiply children on an account. It is designed for children ages K and up.
VocabularySpellingCity has so much to offer. It is very easy to set up. You just open an account, and put in your user information. Once that is set up, you can add your students.
When your students are set up, you can go in and add a list, or import a list. It will go to a general board, until you decide which student to assign it to. Once it is assigned to a student, you can go in and give them assignments.
For my kids, I chose to give them 4-5 assignments a week, and had them do them in order. They have to complete the first activity to go on. They also have a due date to get the whole weeks assignments done by. This way they can do more than one day at a time if they choose too.
Premium Membership Vs. Basic:
The premium membership has a lot more to offer. These are things you can get from a premium membership.
Student Recordkeeping

Unlimited access to vocabulary content

Premium learning games and activities

Writing practice

The ability to create assignments for each student

No commercial ads
While the free version is nice, and can be very beneficial I really think that the premium version is worth the money.
Here are some of the games and extras you can find on VocabularySpellingCity.
Printable Worksheets

Handwriting practice

Lots of games, like. . . LetterFall, Matchit Sentences, Sentence writing Practice, Read a word, Flash Cards, and so much more!
What the Monkey's Thought:

Monkey man who hates spelling really loved this program. He wasn't a huge fan of the sentence writing, but he is coming around. His favorite game is pictured below, which is the LetterFall.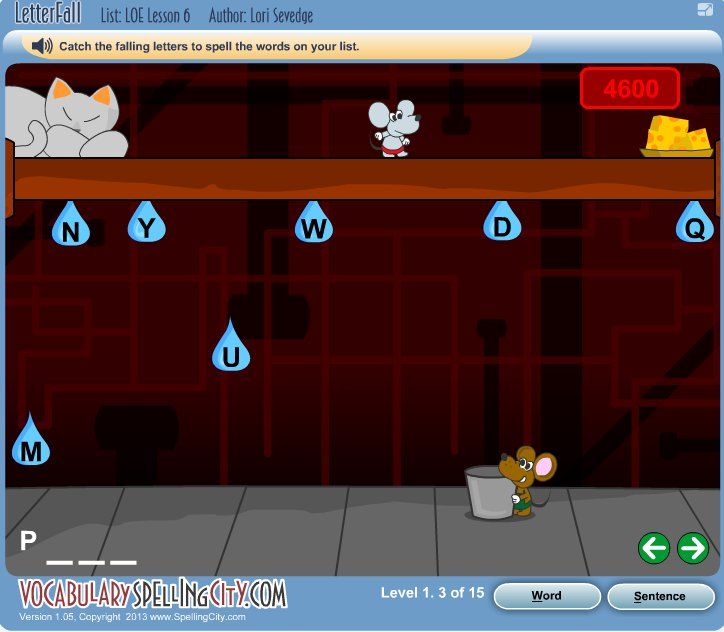 I really saw a big difference in his spelling this week, because it was reinforced with the games he plays. I also love that he can learn the meaning while he is learning to spell them.
Little Monkey also really enjoyed it. She to really struggles with spelling, but I have seen a big improvement with hers as well. She doesn't really have a favorite game, as she likes them all.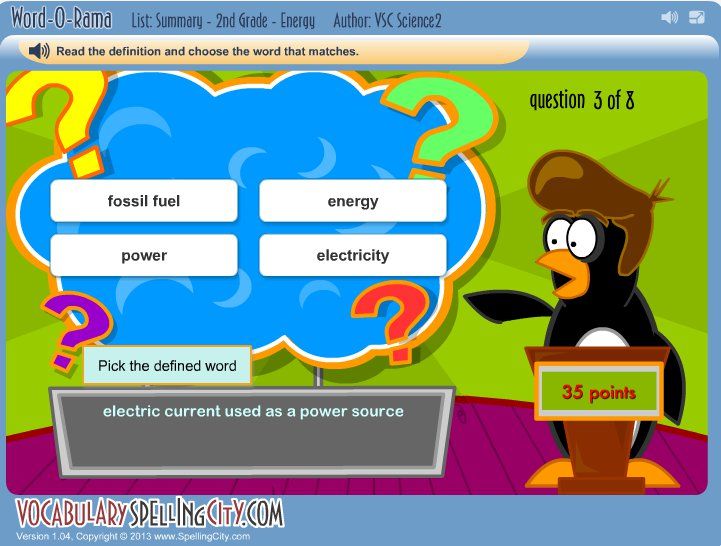 I really am impressed with this program, and think that it is really worth the money.
How we used it:
Since I really don't have an actually spelling program for the kids this year yet. Still working on that. I have been looking online for a few list that I could go by for there age/grade. Once I find a set of words I want, I go in and add the list to each child. Then I go under assignments and pick out 5 things for them to do a week. Monkey Man gets a few tougher ones, such as writing sentences since he is older. After I assign them their work, I set the due date for the last day of the week for them to get them done.
This has really helped a lot with our spelling work. I can already see a great improvement in Monkey Man's spelling!
Cost:
As I stated before, you can use VocabularySpellingCity for free and utilize a lot of the features. If you wanted to do that to give it a try and see if it was for you.
However, the Premium membership is only $29.99 a year for up to 5 family members. I really find that reasonable for the amount of options you get.
See what the rest of the TOS Crew has to say about this program!