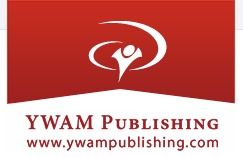 I have always been a history buff, so when my son started to enjoy history I was thrilled. The past couple weeks we have been reviewing George Washington: True Patriot by Janet & Geoff Benge through YWAM Publishing.
I received the PDF versions of the book, and Unit Study Guide. Did you do Unit Studies with your kids? We haven't done a lot of them, but there are quite a few that I really have enjoyed.
About the Book: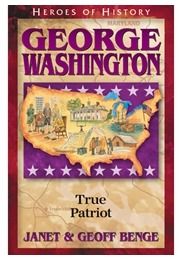 George Washington: True Patriot is a great book jammed packed with lots of information about his life. Going back to the younger days of him, all the way through to his death. The book is 19 Chapters (146 pages), and has no pictures really.
We have studied about George Washington a bit already in the last year, but this really gave us a better look at him. It talks about him growing up in Virginia, and his part in the French and Indian War. His life as a president, and the final days of his life. (I don't want to give all the details away) This book is very good!
About the Unit Study Curriculum Guide: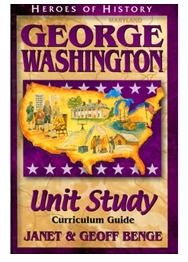 The book also comes with a Unit Study Guide. Which I must say goes great along with it. This has 64 pages, and is divided up into chapters.
Display Corner
Key Quotes
Chapter Questions
Student Explorations
Community Links
Social Studies
Related Themes to Explore
Culminating Event
Appendix A
Appendix B
Here are some of the highlights of the Unit Study:
A factual question from the text
A question on student's level of comprehension
A vocabulary word
An open- ended question
The guide provides more than enough activities to choose from to make the book even more fun. Along with mapping activities, timelines, and fact sheets.
What the Monkey's Thought:
They really enjoyed this. We chose to read the book aloud together, and the two monkeys took turns doing that. When they would finish a chapter, I would ask them to write down the vocab word, and define it. Then we would do an activity.
They really got a lot out of this Unit Study, and have asked to do more of them in the future.
My Thoughts:
I was thoroughly impressed with this book and Unit Study. I can't tell you how good the book was. The kids and I really loved reading it, and we love when we can all sit and learn together.
There are a great amount of activities to choose from, so the kids would always choose a new one, whether it was a craft, or play.
I will absolutely be picking up a new one for us to read and learn from soon!
Cost:
You can get the Unit Study for $7.49 here.
You can purchase the book for $6.99 here.

You can purchase the book as a PDF, ePUB or Kindle.mobi and the unit study comes as an E-book in two PDF files.
Check out what the rest of the TOS Crew has to say!