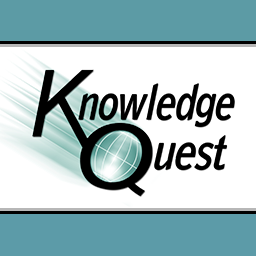 Now History is one of the most favorite subjects in our house. We love to learn about the past. We recently got a review from Knowledge Quest, which we are already familiar with. What we hadn't seen before was their interactive history books. Therefore we couldn't wait to read Sacagawea: Brave Explorers Every Child Should Know.
Knowledge Quest was founded by a homeschool family that was looking to provide good solid resources in history and geography for other homeschoolers out there. Check out more about the Johnson Family here.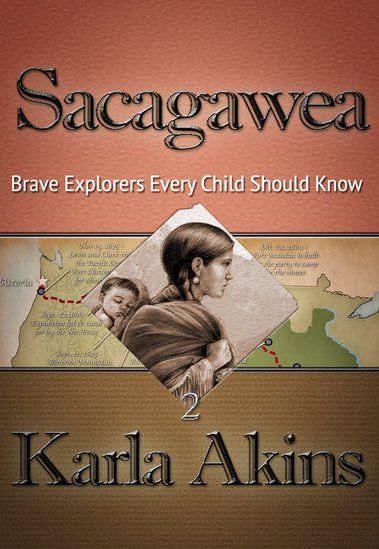 About the Product:
Sacagawea is a 4 book interactive history novel written by Karla Akins. This is a great read aloud for History. Since we were on break during this review, and weren't working on any particular part of History we just dove right in. I downloaded the book to my computer, and transferred it onto my kindle. So we could have options to read it anywhere.
This book is told in the first-person narrative, like she is telling the story to her son. The monkey's loved curling up on the couch for some reading of this book.
How we used it:
Like I said we just dove right in. We would read sections of this book every other day. While I was reading it with them, they would keep a list of words they didn't understand. After we were done reading for the day, they would go look them up. If they still weren't quite sure what they meant, we would sit and discuss them.
As I had stated this is an interactive book, so that means there are links in the text of the book that you can click on and it brings you to more things to learn about. My kids loved this part, and it truly did help make the history come more "Alive".
Cost:
You can purchase each book separately for $1.49
or you can buy the whole set for $3.99
Our Thoughts:
I'll be honest. I wanted to read this book as much as my kids. History has always been a thing I've enjoyed. This book is meant for kids 10 and up.. but my Little Monkey who is 8 really enjoyed it too. I think the higher age level is due to reading difficulties or some words that would be hard to understand.
My monkey's really loved this book. It took them about 2-3 weeks to complete. We took our time going over it. They said their favorite part was definitely the interactive links. However, Monkey Man said he just enjoyed it because it was a great way to learn about Sacagawea. He LOVES history!
This is a great stand alone book, and could be turned into a unit study very easily. I think this is a great product for anyone to read. Even the price is really reasonable!
Contact Info:
You can find Knowledge Quest here.
or you can call them at 1-877-697-8611
See what the rest of the TOS Crew is saying about this Interactive History Novel.