Anything that helps bring learning alive is helpful right? Well, this past month we had the opportunity to review IXL.com which is an online math and language arts practice site.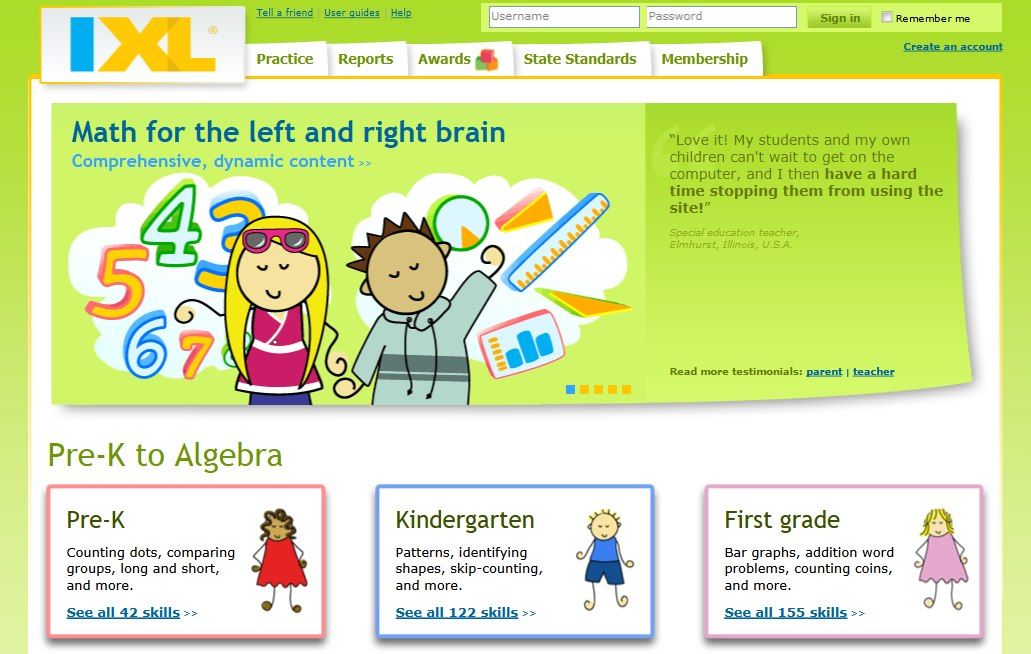 What is IXL:
This is an online program, that is very easy to setup your account with. Once your account is setup, and ready to go. You log your child in and pick what grade level you want them to work on. I used this on both my kids, so my youngest started with 3rd grade math and language arts. The language arts is only available up to 4th grade right now. My oldest who is ahead in math, went straight to the algebra.
You can set how much time you want them to practice each day. I typically had them work on it for about 20 mins each day. They set goals for them to reach, and they get rewarded by printable certificates and such.

The language arts is a new program that has been added. Like I mentioned before it is only available for 2nd through 4th grades right now. My daughter really enjoyed the language arts program.
Each parent has their own account to log into to see what your child has been doing, and how long they spent on it. I really like this, cause it shows me the areas we need to spend more time on. This also has a section where you can see what the State Standards are, including common core curriculum.

Our thoughts:
This is a great supplement program, but not meant to be a stand alone. My kids really enjoyed using it. It has been a great help with getting extra time with math in. My youngest has also really improved with the help from language arts. I think that will benefit her more this year. I put this in as part of their daily routine. So, while they liked it they certainly were not asking to use it out of school.
The one thing that we did not like was there is no instruction given for the problems, so my youngest had a bit of trouble with that.
Things that we really liked:
That it shows you parent reports

You can access it anywhere (yes even while on vacation, haha)

You can adjust grade levels as needed
Things we didn't like:
That they stick more to standard core

Harder for kids with disabilities
Cost:
You can pay this in a couple of ways.
By paying $9.95 a month for each subject or $15.95 a month for both subjects.
This is for one child, but you can add an additional child for $2 each.
Otherwise…
You can pay $79 a year for each subject or $129 for both subjects.
Then pay an additional $20 per child for each extra child.
Be sure to stop by and see what the rest of the TOS Crew is saying about IXL.